What we liked:
- Amount of Videos
- Translated in 17 languages
- Super Fast Video streaming
- Mobile Friendly
- Real Amateur Selection
- Fast Loading Site (1.23 sec)
- International Porn
What sucked:
- Banner ads (2 on the front page)
- Pop up on Video page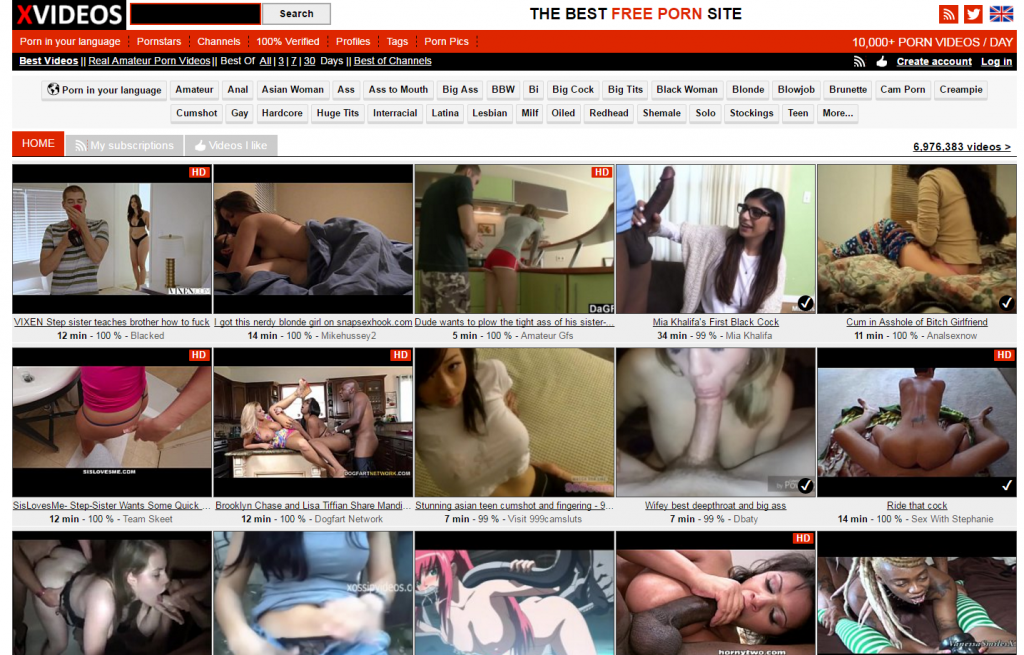 Xvideos.com is a massive and ancient tube site, it's been around since 1997 and probably carries the most videos.
Now, don't get fooled, being old school doesn't make it less cool.
The site packs a punch, super fast streaming videos and a huge amount of categories to choose from. (Check out the real Amateur category) Once again (and I hate to say it) adding a pop up and ad blocker can enhance your user experience. The video pages carry around 6/7 banners each and one pop up so be warned 😉
Xvideos.com design is very simple, very light, which i guess could be a good thing (pages load pretty fast) , and no matter where you're from, chances are the site is translated in your native language.
Downloading, liking, commenting, account creating and many more features are also present on the site.

Now what i REALLY love about the site is the ability to find porn in your language, so for example if you are from Israel and want Israeli porn, you're 2 clicks away: