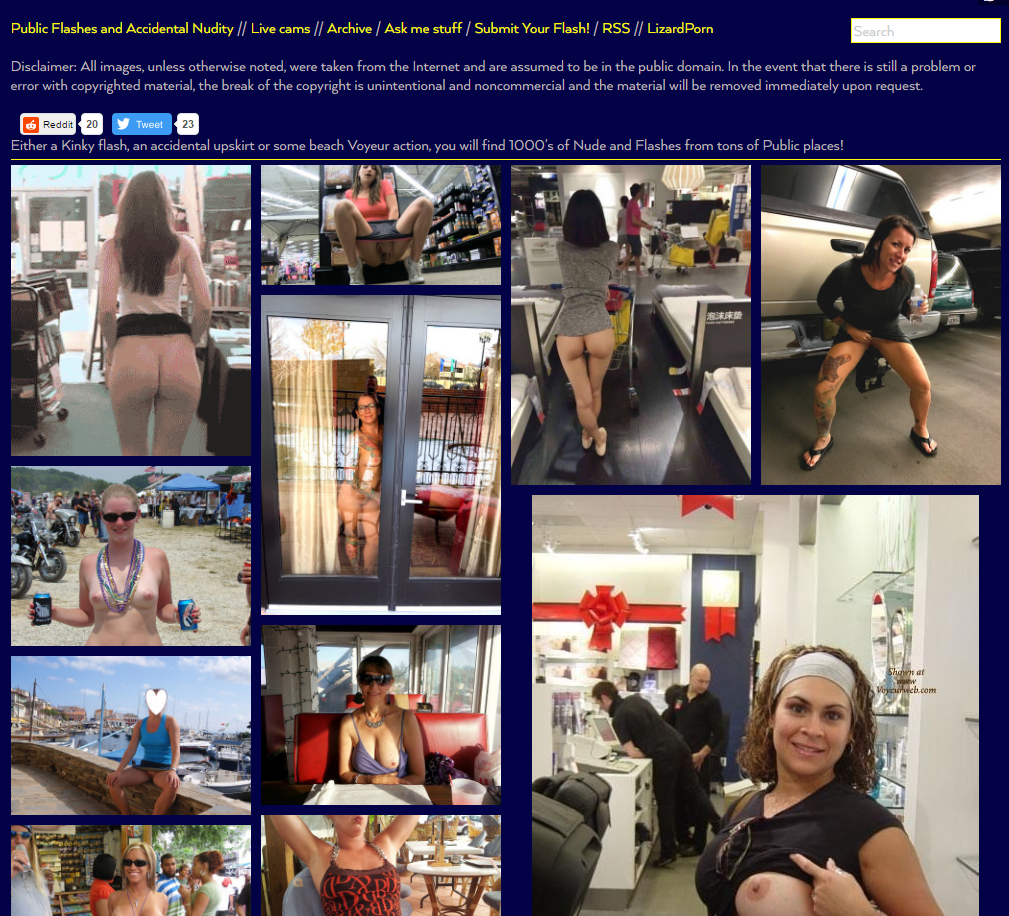 Today, we take a break from the giant Tube video Sites and check out Tumblr's best kept naughty secret!
Tumblr, this amazing (Free) blogging platform provided by the good folks over at yahoo hosts thousands if not millions of Free blogs just like this one.  While the majority of horny surfers go straight for a video quicky on Pornhub and the likes, more and more people (especially women) are finding their porn on Tumblr to masturbate.
Public-flash3 seems to be standing OUT from the rest of the Tumblr blogs.
First thing First, let's be honest and talk about the awesome content that's posted on the blog… Amateur Flashing Chicks!

One of my favorite niche of all time, I always have been a big fans of those daring Milf's willing to show their sexy bits in crazy public places; soccer stadium, Home Depot, Ikea, Public parks, Libraries, Beaches… you name it, they will take the dare and take pics to prove it!
Yes, I do have a favorite…. Big asses bending over in grocery stores (commando style!) …don't judge!
The site offers a easy to user upload page if you are wanting to be posted on the site, to do so just click on "Submit your flash" 


at the top of the page and select a pic from your Picture Folder, just make sure you add a full description and tags or your submission will go straight to the trash can! (true story)
If you wonder that the submit page looks like, just check this link or check out the screenshot on the left.
I do recommend submitting one picture at the Time and don't even try submitting pictures that do not belong to you, you will get flagged and banned from the blog all together, so not worth it.
That's it for today amigos, hope you had fun reading the review, I will be back next week for a Paysite review, I am debating between a Mega Video Site and a very Niched Asian Amateur site… we shall see, I might flip a coin!